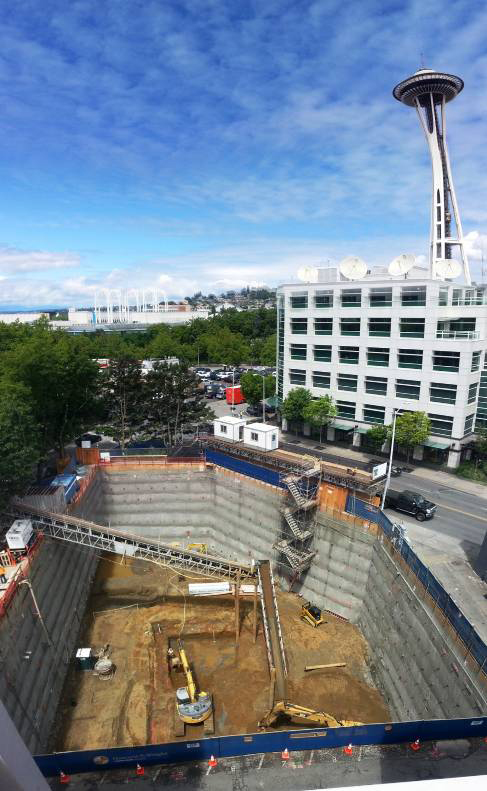 Project Title: 4th & Denny
Location: Seattle, WA
Services: Material Testing and Inspections
Description: Krazan provided testing and inspection services for the construction of this project which included but was not limited to: Monitoring adjacent building settlement, crack monitoring and video surveying, floor flatness testing, soil compaction testing, soil bearing verification, shoring installation, soil nailing, erosion control, structural reinforced concrete, proprietary anchors, curtain wall fabrication and erection, post-tensioned concrete, masonry, shotcrete, and structural steel inspections. Krazan is also the Geotechnical Engineer of Record for this project.
This project consists of the construction of a new mixed-use apartment building.
The apartment building will be a 205,997 square foot, 14-story mixed use structure, over four levels of below grade parking for approximately 115 vehicles.
The building will include approximately 7,765 square feet of commercial area, 2,025 square feet of interior common recreation area, and 5,176 square feet of exterior roof and terrace-level amenity space.
Client: 4th & Denny, LLC